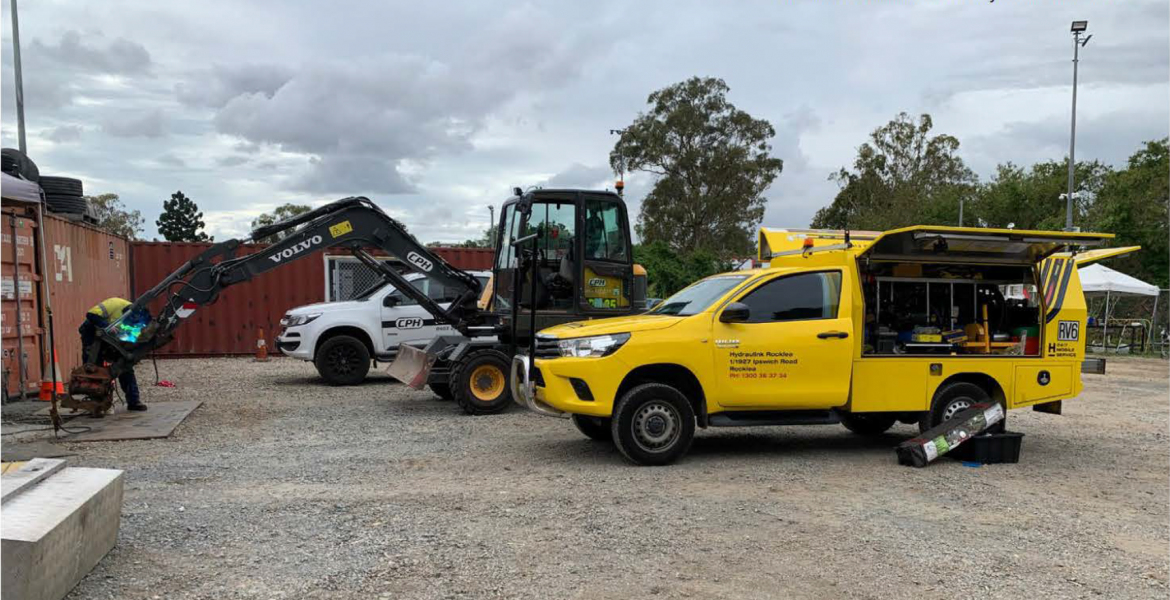 Carroll's Plant and Haulage
May 16, 2022, 3:23 PM
QUICK SWITCH BY HYDRAULINK DELIVERS CUSTOMER BENEFITS PRIZED BY CARROLL'S PLANT AND HAULAGE
A SE Queensland plant hire company expanding through its formula of customer responsiveness and optimum machinery for each job demonstrated its philosophy in action recently when a major customer wanted its Volvo earthmover quickly fitted with a versatile power tilt hitch.
Carroll Plant and Haulage contacted Hydraulink Rocklea to see if the hydraulic hose and fitting company could engineer, within days, the hitch adaptation needed by a Carroll's customer for a major project where the extra versatility would translate into extra capability - saving time and boosting productivity. "We got the call the night before about the engineering needed to suit a particular job.
We went on-site the next day to ensure the modified and more capable machinery could be delivered to the site the following Monday with everything tested and operating. It was an urgent job, but it had to be top quality always to satisfy Carroll's insistence on the best reliability and safety standards," said Hydraulink Rocklea Service Centre Manager Mr Jamie Walsh.
Hydraulink Rocklea is one of more than 400 Hydraulink service points throughout Australia, New Zealand and the Asia-Pacific, which pride themselves on going the extra step to help their customers optimise their machinery's performance over multiple sites while always adhering to strict safety standards. The experience they have gained through this can-do attitude and familiarity with the machinery of valued long-term clients such as Carroll's, produced in this case, a power tilt hitch that enabled faster bucket and attachment changes to suit different tasks encountered by the machine.
Jamie Walsh says Hydraulink are pleased to progress with Carroll's as they've become one of Brisbane's leaders in quality and professional plant and labour hire, with broad-based services including:
Efficiently supplying all aspects of plant hire, from delivery to refuelling
Supplying experienced operators and ground staff
Supporting clients to make sure they have the right machines and staff to complete their job successfully.
"They are a pleasure to work with because they insist on top standards of work in everything they do. The reward of this approach is that customers know they are getting the best machinery that will deliver the best result with optimum uptime," said Mr Walsh . "The benefit for us - because we share their philosophy and they value our wide product knowledge - is that we develop solid long-term relationships where we know all their diverse machinery needs and can get straight down to work when they need something special quickly, as they did on this occasion. It is a true quality relationship."