Hydraulink
With an extensive network throughout New Zealand and Australia, the level of expertise gained and held by Hydraulink in key industry sectors is vast.
If you are involved in mining, agriculture, transport, forestry, the marine industry or any industry that needs fast, effective and reliable hose and hydraulic services - we can help you get the job done no matter how much pressure you're under.
More
What we offer
Hydraulink are an experienced, trusted, well-respected brand built on honesty and excellent service, supplying fast, effective and reliable hoses and hydraulic services to customers in various industries detailed below.
Manufacturing
Waste Management
Agriculture
Construction
Transport
Marine
Mining
Materials Handling
Read more
FOUR/SIX SPIRAL WIRE HOSE
ENDURO ST COVER FOUR/SIX SPIRAL WIRE HOSE
FOUR/SIX SPIRAL WIRE HOSE
SIX SPIRAL WIRE HOSE
FOUR SPIRAL WIRE HOSE
ENDURO ST COVER FOUR SPIRAL WIRE HOSE
FOUR SPIRAL WIRE HOSE
TWO WIRE BRAID HOSE
ONE WIRE BRAID HOSE
UNO MALE STRAIGHT
UNO MALE 90° ELBOW
FLAT FACE COUPLINGS
FLAT FACE COUPLINGS
FLAT FACE SCREW-LOCK
FLAT FACE SCREW-LOCK
FLAT FACE COUPLINGS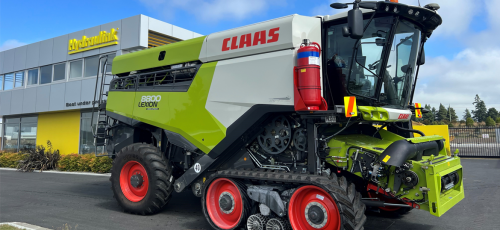 Apr 17, 2023, 12:10 PM
---
If your business relies on heavy machinery to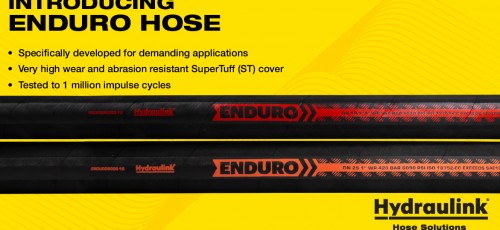 Mar 7, 2023, 3:37 PM
---
Hydraulink are pleased to introduce our new ENDURO
How can we help you
Send us an email
---
Hydraulink Fluid Connectors Ltd - Head Office
Email: sales@hydraulink.com
Phone: +64 9 525 2626
Address:
21 O'Rorke Rd
Penrose, Auckland, 1061
New Zealand