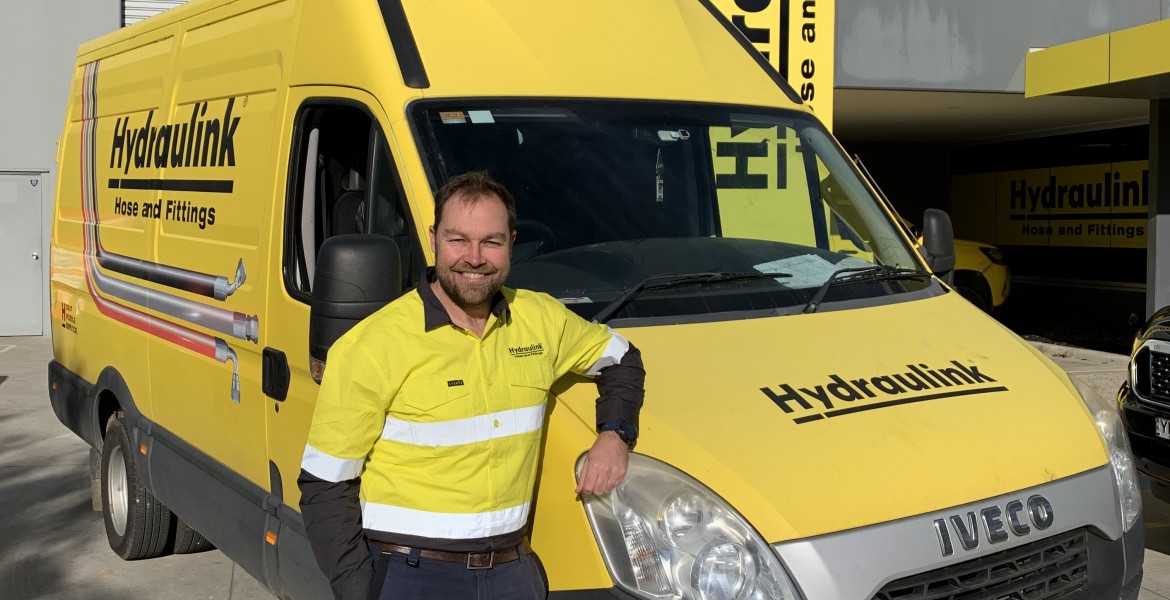 New Hydraulink Thomastown franchise brings in-depth engineering service and skills
Mar 2, 2023, 11:21 AM
Hydraulink New Franchise in Thomastown - VIC
A mechanical engineer with more than 20 years' experience in Melbourne construction, manufacturing, and industrial projects will bring extensive problem-solving experience to his new Hydraulink hose, fitting, and service franchise in Thomastown.
Sascha Humphreys says he is relishing the opportunity to serve the huge diversity of industry requiring hydraulic services to optimise the uptime and reliability of machinery in the district, which is a major economic generator region for the city of Thomastown, north of the Melbourne CBD.
"This is a wonderful opportunity for me to realise my dream of running my own business, with the support of the highly respected Hydraulink national network and brand, demonstrating proven performance across construction, logistics, earthmoving, manufacturing, process, and waste management industries, which abound in Thomastown," says Sascha.
"I have been on both sides of industrial projects and the supply chain, so I appreciate the pressures that staff and management go through in all the phases and deadlines of their business, which hydraulics are vital to achieve. I love technical details and solving the challenges that get people and their machinery moving, having spent the last 20 years down there in the trenches designing, managing, and commissioning engineering projects. I know the language and needs of the market, having spent most of my career developing solutions attuned to client KPIs, technical challenges and end results required," he said.
Sascha says this broad experience of design, solutions development, and hands-on work brings a further valuable dimension of service to the proven Hydraulink offering, with more than 400 service points across Australia and New Zealand, servicing both mobile and static machinery in which reliable hydraulics are vital.
"I have always wanted to run my own business but, with mortgages and children like most younger people, you need solid backing to step out with confidence. I had seen and heard of Hydraulink plenty of times before this opportunity came along, and I understood them as a trusted brand which I could optimise my skills and broaden their reach to the local market. All the staff I have met throughout this journey into a franchise are well skilled and have outstanding product knowledge."
Hydraulink Australia Franchise Manager, Wayne Abbott, says family-operated franchises such as Sascha's are a major benefit to clients because they have the strongest personal stake in the business to ensure ongoing satisfaction and enduring partnerships.
"Hydraulink provides outstanding training and continuing education to ensure that franchise operators can flourish as business operators in their own right as they expand their careers by forging enduring value and trust."
"Hydraulink's support network for all its clients and operations ensures there is always a well-stocked and skilled technical service backup. If a franchisee like Sascha needs help from another technician from the Hydraulink network, he can be assured they also have certified national training and enormous back-of-house support to get machines running again safely and quickly. The network backing ensures everyone in it delivers uniform standards of compliance, safety, and traceability in everything they do, across single or multiple sites."
Sascha adds, "Melding into the Hydraulink network and benefitting from its branding, marketing, and proven business systems definitely helped make this step forward to independence much smoother and more cost-efficient than starting from scratch."