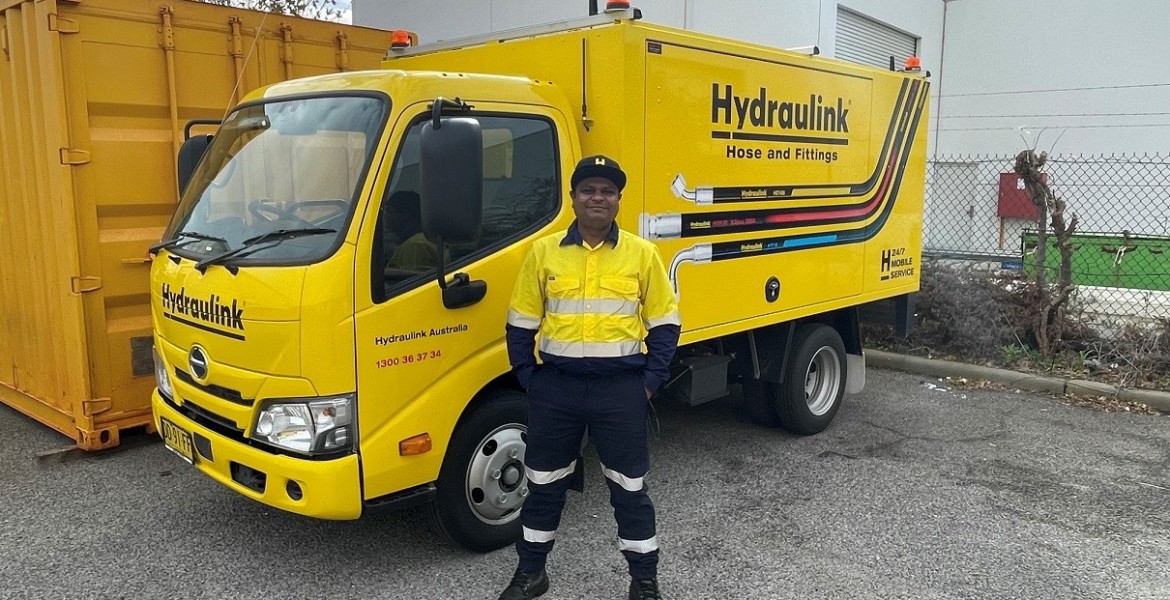 New Hydraulink Malaga franchise brings top-level service skills to booming WA industrial centre
Feb 22, 2023, 7:11 PM
Hydraulink New Franchise in Malaga WA
A new Hydraulink hydraulic hose, fitting and service franchise in Malaga is led by a mechanical engineer with qualifications and experience to save time and ensure optimum standards of safety and compliance for major industries there.
Hydraulink Malaga, led by franchise operator Jignesh Patel in northern Perth, is centred on a major industrial area serving industries such as mining, earthmoving, construction, materials handling, manufacturing, waste management, plant hire, agriculture, road and rail, transport, and marine.
"This region in the City of Swan, designated a strategic industrial area for Western Australia, will be ideally served by a franchise operator with the local and international experience of Jignesh Patel," says Hydraulink National Franchise Manager Wayne Abbott.
Jignesh Patel is a heavy duty diesel mechanic with a diploma in mechanical engineering and more than 20 years' experience in India, the Middle East, Africa and Perth, where he moved to in 2008 to work for a global leader in heavy machinery with operations throughout Australia
"Jignesh's experience in power plant and heavy machinery has been at the top world standards level of service, compliance and safety," says Wayne Abbott.
"His extensive experience with a wide variety of machinery and sites will be invaluable to companies seeking cost-efficient and thorough service from a franchise already totally familiar with their diverse needs."
Jignesh Patel says an advantage of Hydraulink – which has 400 service points throughout Australia and New Zealand – is that the group offers not only offers hoses and fittings, "but also we provide solutions to the client by providing industry expertise directly relevant to their needs to they save downtime and don't lose productivity."
"Local knowledge backed by national expertise is a big advantage to companies that wish to obtain uniformly high standards across multiple sites, for example."
"I was attracted to Hydraulink because of the strong network, the quality of their products, as well as their support to franchises. Members of the Hydraulink family of franchises are typically long-term committed, with deep roots in the business communities where they operate and live."
"A franchise with this quality organisation also gives me the backing to expand my own future, while giving me flexibility to spend more time with family. I can grow my own business while achieving a home-work balance. Franchises such as this have backup support, so you are not working along," says Jignesh.
The new Malaga facility is backed by the training, shared expertise and top service standards of the Hydraulink group, which trades under the market signature "Best Under Pressure".
Wayne Abbott says family-operated businesses such as the new Malaga franchise, are a major benefit to operators and clients because franchise operators have the strongest personal stake in the business to ensure ongoing satisfaction and enduring partnerships.