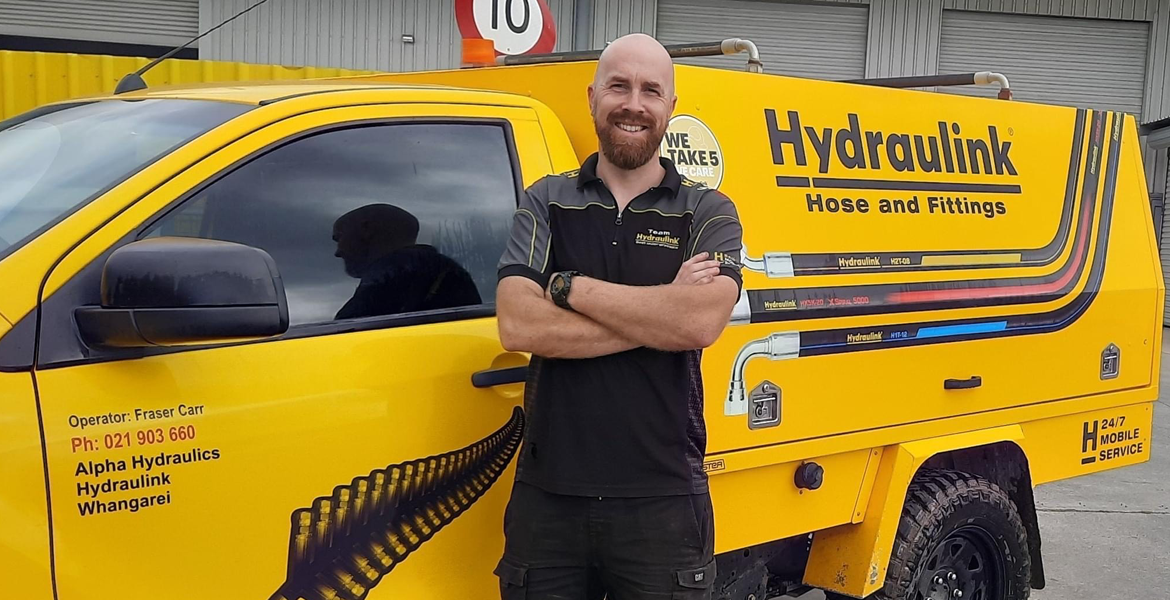 Go-getter Fraser Carr transitions from Hydraulink Waged Employee to Owner-Operator servicing the Whangarei region
Sep 18, 2023, 11:24 AM
A man keen to take his future into his own hands has transitioned from an employee into an Owner Operator with the national Hydraulink hose, fittings, and service organisation.

Fraser Carr first began as a branch technician with Hydraulink six years ago before moving to a Hydraulink Sales and Service Technician (HSST) role, which saw him take a truck around to service sites in Whangarei, New Zealand.

"I learnt a lot in the first five years on the job, serving demanding industries like earthmoving, quarrying, trucking and transport, and agriculture, and I decided it was time to be my own boss and take control of my future," said Fraser.

"Customers in these industries value good communication, professionalism, experience, and for you to turn up on time. For them, downtime results in lost production, so it makes a real difference. If you want to win repeat jobs, your customer service has to be the best, so that's what I strive for each time," he said.

Hydraulink's extensive national network includes seven company-owned sites in New Zealand, and more than 250 service points offering 24/7 onsite and mobile services to the same uniformly high levels of outstanding service, safety, standards compliance, traceability, and diverse machinery and equipment knowledge.

"Hydraulink supported me in a smooth and easy transition into being an Owner Operator, where I still have a strong connection with the local branch," says Fraser, who has won company awards for Health and Safety, most improved HSST, and a company culture "our values" award.

"I've got two young kids, so being able to make my own decisions, control my own finances, and still have the backing and support of a nationally recognised and respected hydraulics business was very appealing to me."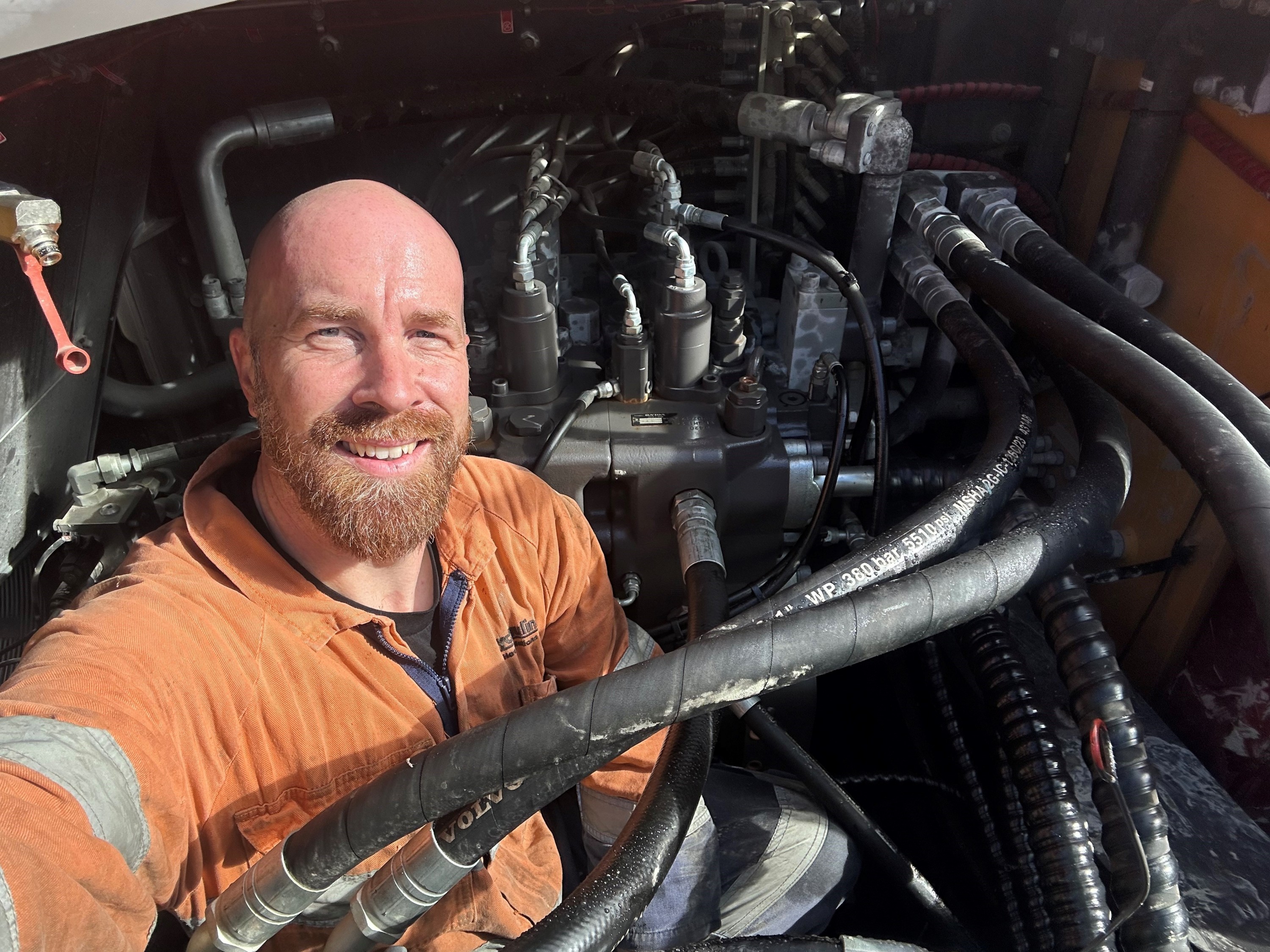 Hydraulink New Zealand National Human Resources Manager, Kathryn Thompson, says Fraser is hard working, driven, and provides excellent customer service.

"Fraser has a great record of customer retention, and is always keen to expand his knowledge, so we were delighted when he came to us to discuss career progression. We were able to provide additional training modules, career path options, and guidance to help him meet his desired goals," said Kathryn.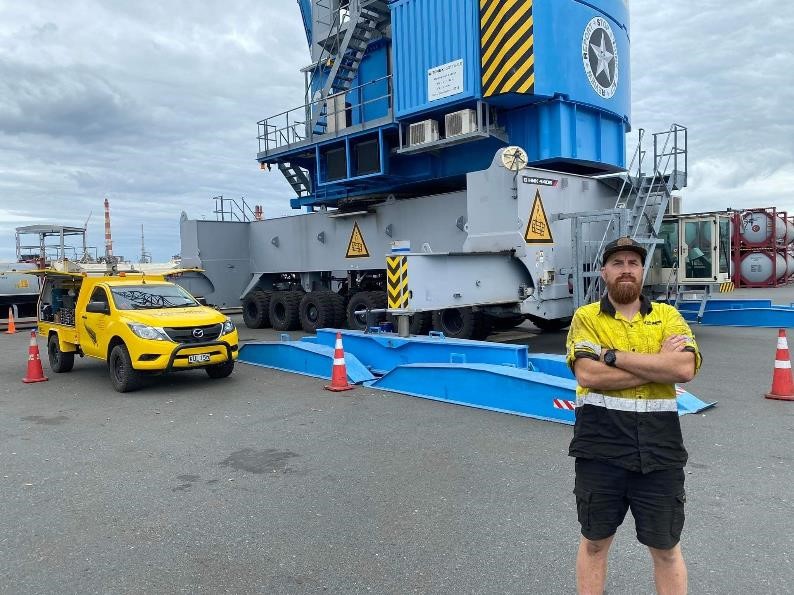 Pathways to success

Fraser's pathway to achieving his career goals is one of many experienced by Hydraulink employees across New Zealand and Australia, where the company supports people with a desire to expand their skills and grow their careers.

"Sometimes that growth is into an Owner Operator, which suits people that prefer a hands-on role, solving customer problems on a daily basis, and other times that role might be within a branch, or in a corporate role. In either case, we encourage people to talk to us to see how we can support their growth, says Kathryn.

Fraser continues to contribute to the organisation, and now supports new HSSTs as they learn the business. "Experience is a big part of this job. I learnt a lot from others in my first years with Hydraulink, so I'd like to pass that on to the newer team members," he said.

Hydraulink New Zealand keeps strong stock levels to provide optimum service in times of stretched supply chains. In addition to supply, manufacture, and 24/7 service, Hydraulink also supplies containerised hose workshops, as well as manufactures and installs purpose-built OEM kits.