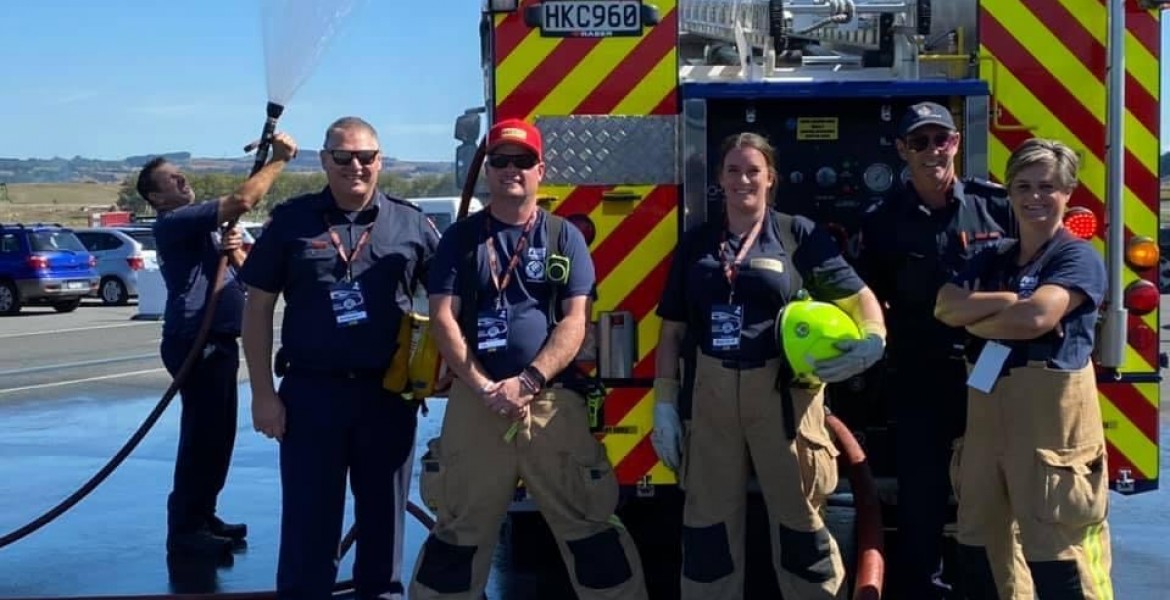 Pokeno Fire Brigade
Mar 29, 2021, 2:01 PM
You may know Craig Jenkins as our North Island Area Sales Manager, but have you seen his alter ego? When he's not hard at work with us, Craig volunteers with the Pokeno Volunteer Fire Brigade as a senior volunteer fire fighter.
Last week, representing Hydraulink, Craig spent the day supporting the Race 4 Life organisation – a non-profit organisation that works to fulfil the wish lists of people living with life-limiting illness.
Craig and a group from the Pokeno Brigade attended a Race 4 Life Track Day event held at Hampton Downs, aimed at giving those in palliative care an opportunity to take part in a range of exciting experiences on the track. The crew spent the day interacting with attendees and giving fire truck rides around the track, complete with lights and sirens.
The Race 4 Life organisation provide a special and important service to those in palliative care, and their team rely on donations in order to keep creating special memories and experiences. To learn more about what they do and to donate, visit https://race4life.org.nz/.