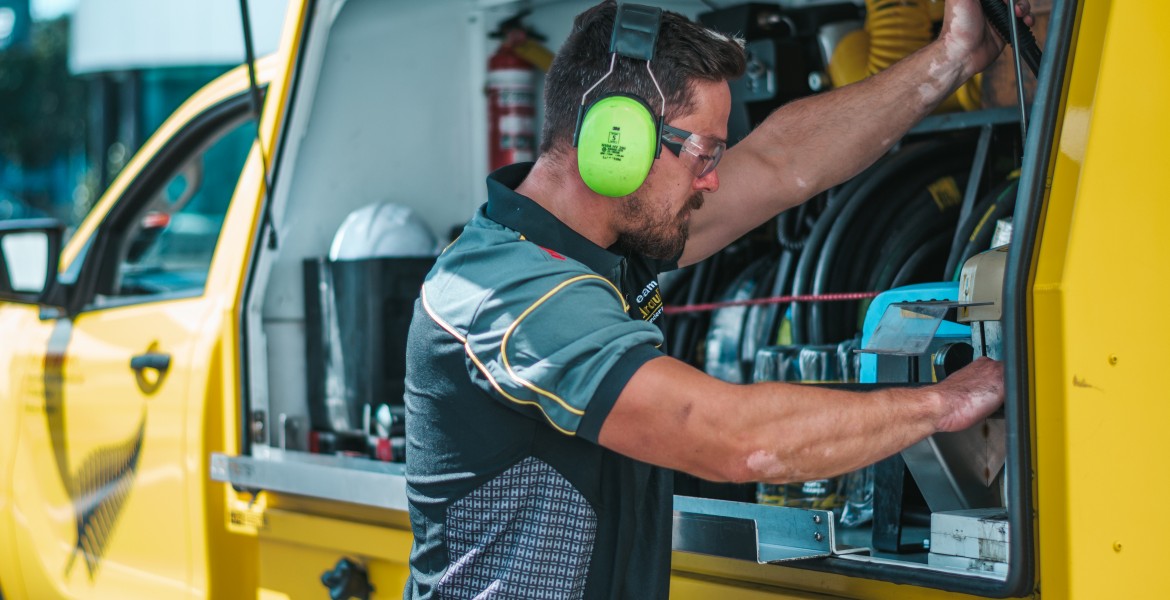 The Benefits of Hydraulink's 24/7 Mobile Breakdown Service
Feb 8, 2023, 11:09 AM
Whether your business employs a fleet of earthmovers, works within the mining and construction industry, operates transport systems, or produces infrastructure, it's inevitable that your business relies upon the hydraulic systems in your heavy machinery remaining operational. Hydraulic systems make sure your machinery can operate efficiently and safely, ensuring your business can complete its work and meet its obligations. However, your hydraulic hose and fittings are never immune to breakdown. In fact, these breakdowns often happen at the most inconvenient times and in the most isolated locations.
When disaster does strike, it's important that your business has a reputable hose and hydraulic repair provider to call on. Thankfully, Hydraulink has the largest network of repair technicians in the country, ensuring a qualified specialist is never far from you. Our team is available at all times of the day or night, ready to resolve any hydraulic issues you face. Read on to find out more about the fantastic benefits of Hydraulink's nationwide 24/7 mobile repair service.
A Variety of Hydraulic Repair Services
No matter which heavy industry your business operates within, faults within your hydraulic system have the potential to cause havoc, so it's important for them to be resolved quickly. However, it can be very difficult to identify the specific issue that has occurred, because no matter how experienced your machine operators are, an issue with your hydraulic hose or fittings can be difficult to diagnose. Thankfully, a crucial part of Hydraulink's emergency services is the ability to resolve a wide range of hydraulic issues, with each of our technicians having the ability to carry out several different services.
To make sure your hydraulic systems are serviced to a high standard, you can simply lodge a search for "hose repair near me", and you'll be able to call on our local repair specialists. Our vast knowledge of the machinery, the site, and its conditions is necessary for the most effective repair services, because you must ensure all individuals that enter your site have the proper training and knowledge. Failing to comply with these standards can prove costly for your business, so it pays to work with skilled providers who can get your machinery back up and running in no time.
Nationwide Coverage
When selecting a repair provider for your hydraulic systems, a key factor to consider is their availability and the locations that they offer their services in. The huge urban expansion within the country has meant that 24-hour operation has become the norm in many industries. Therefore, it's best to select a provider that has adapted their availability to match your hours of operation. As a result, Hydraulink is committed to offering its mobile repair services nationwide 24 hours a day, 7 days a week, ensuring that when an issue arises, you won't need to tackle it alone.
Importantly, Hydraulink has undergone a huge expansion and continues to increase the scope of its operation, with more than 400 service points across its network of technicians in the Oceania region, and many of these being serviced by Hydraulink Sales and Service Technicians in New Zealand. Our nationwide coverage means that a search for "hose repair near me" will direct you to our business, and our repair specialists will never be far away, no matter where your machinery is stationed in the country.
Expertise When It Counts
When searching for "hose repair near me", it's important to select a provider that has the necessary expertise to resolve a range of issues that your machinery may face. There's simply no substitute for true expertise that ensures your hydraulic hose and fittings are repaired properly, no matter which type of issue it encounters. To ensure our entire network of hydraulic repair specialists are well trained, each technician undertakes our in-house Hydraulink Academy training. This industry-leading program gives each of our staff practical training and sees them complete nationally accredited units of study, giving them a good understanding of the different hydraulic systems and related issues they may encounter. This ensures that each of our customers always receive a high standard of service, regardless of the technician that arrives on site.
Our technicians are always well-equipped with state-of-the-art tools and equipment, and our advanced iPad program helps us deliver a prompt, accurate, and reliable service. This system allows us to assess and quote your job in a matter of moments, complete the important Take 5 safety assessments, and immediately deliver quotes and proforma invoices via email. We're committed to ensuring your machinery has minimal downtime, and we take pride in offering services that actively prevent issues from occurring and allow your business to enjoy a better future.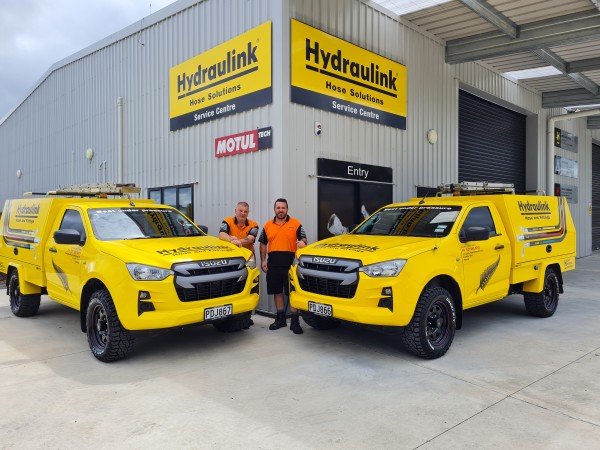 Do You Require Emergency Repairs For Your Hydraulic Hose? Contact The Team At Hydraulink Today!
When your hydraulic hose or fittings encounter faults onsite, it can make for a stressful and unproductive period. However, Hydraulink have developed a large network of sales and service technicians to make sure your machinery is operational for as long as possible.
Fast, effective, and reliable hose and hydraulic services are central to the success of all businesses that work with heavy machinery. That's why we've developed a nationwide 24-hour mobile service dedicated to resolving the hydraulic faults your machinery faces, ensuring you'll never be left to fix these issues alone.
With an industry-leading training program, you can be sure that your Hydraulink sales and service technician will find the right solution for your machinery every time.
If you'd like to ask any questions to find out more about the services we provide and the products we offer, don't hesitate to reach out to our friendly team on 0800 80 66 66, or send us a message HERE.